Sanden SD A/C Compressor Conversion Kit for W123 Diesel Mercedes

For W123 diesel Mercedes originally fitted with Delco R4 compressors (1980-1985 240D, 300D, TD, & CD).
Tired of a/c compressor failure in your W123? The OEM General Motors Delco R4 compressors fitted to W123 North American market Mercedes have a well-earned reputation for poor performance and short life. Upgrade now and say goodbye to the loud operation, excessive horsepower consumption, leaky stepped ports,  and poor R-134a refrigerant compatibility of your antiquated Delco. Our kits allow you to upgrade to the durable, world-famous Sanden SD Series compressors. The Sanden SD Series are by far the most popular heavy duty aftermarket compressors in the world, and are considered "tough as nails". Now you can get the smooth, quiet, reliable performance of a Sanden in your Benz.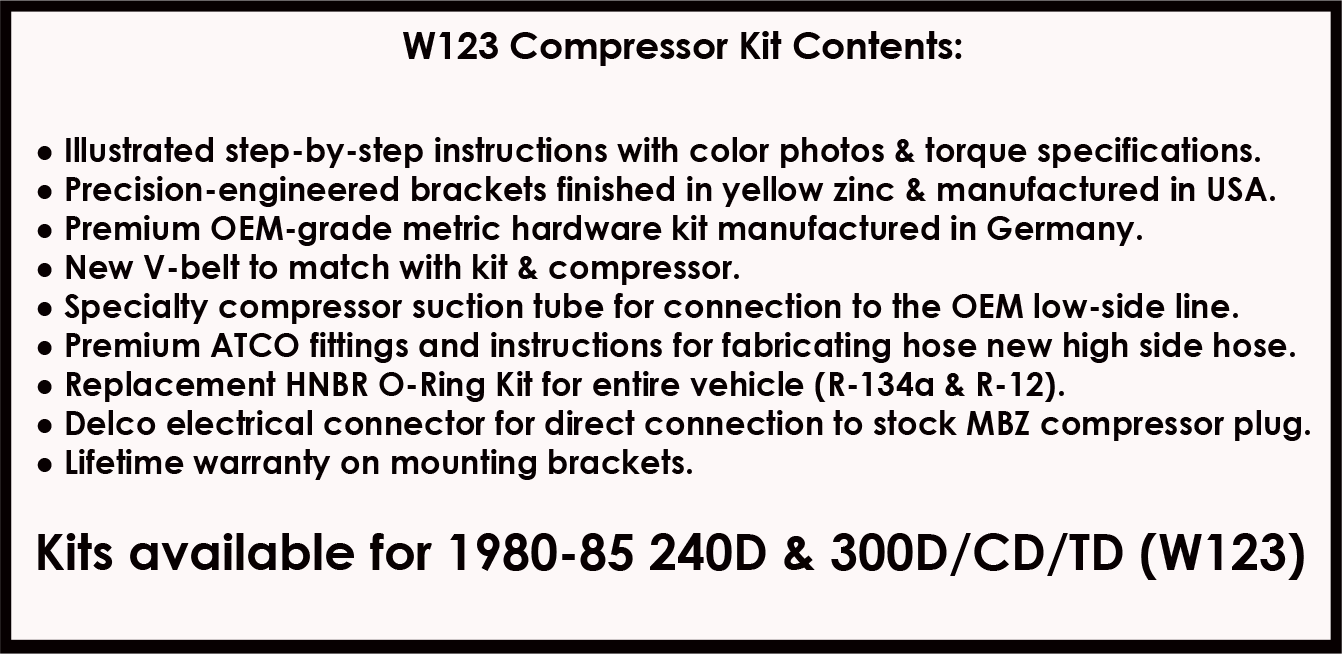 Our W123 kit comes with 100% of the hardware and hose components you need to mount a Sanden SD compressor in your W123. The brackets and hardware supplied with this kit are premium quality, and complete down to the last small washer. We use only German-made metric fasteners. Our illustrated instructions give you step-by-step installation guidance, complete with torque specifications.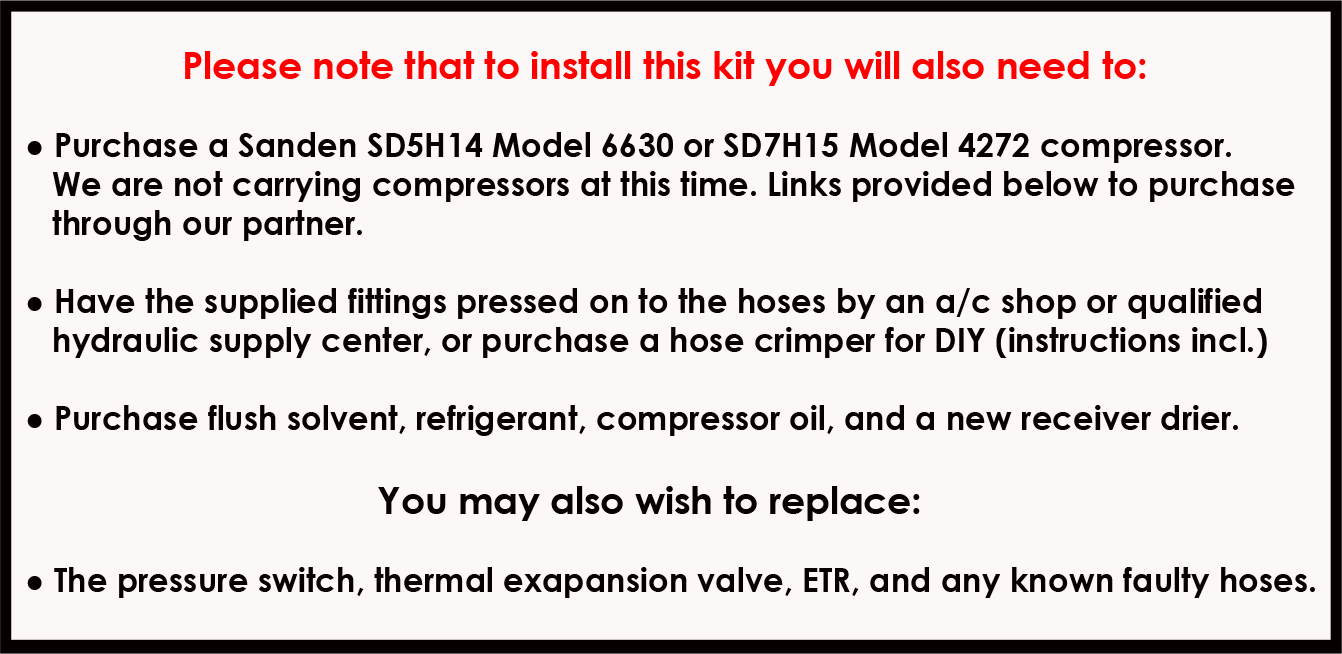 You will need to purchase a compatible compressor for this kit. Please click on the compressor image for links to purchase: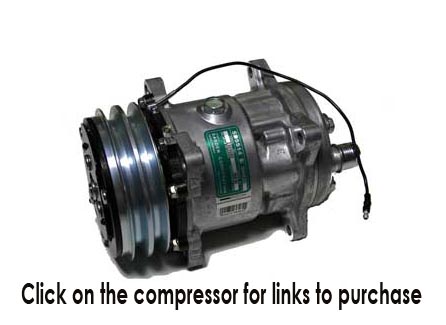 Vehicle Compatibility Notes:
Our W123 kits fit W123 turbodiesel and non-turbo models originally equipped with Delco R4 compressors (OM617.952, 617.912, 616 engines only). Please be sure to choose the correct kit before ordering. If your vehicle was fitted with a York compressor, kit is not compatible. Determining if your car was originally fitted with a Delco R4 is straightforward. The R4 is uniquely disc-shaped, and was mounted directly below the power steering pump. Click here for picture of a Delco R4. Our kits require the use of specific compressors. If you do not plan on purchasing a compressor from us, please click here for more info on compressor selection.